East Palestine has put railroads under a cloud of suspicion: Analysis
All the positive freight railroad safety statistics in the world — like more than 99.9% of hazardous materials shipments arriving without incident — can't overcome that image of a towering column of black smoke rising from East Palestine, Ohio.
The toxic cloud from the Feb. 3 Norfolk Southern derailment did far more than upend 4,700 lives in East Palestine. It made people in trackside cities and towns across the U.S. wonder: What if that happened here? And an intense media spotlight on subsequent derailments has made it seem like no one can keep their trains on the rails.
So now there's a rush in Washington to introduce more stringent railroad safety regulations. Instead of following the data and waiting for National Transportation Safety Board recommendations, politicians want to show that they are doing something to make railroads safer.
High-profile railroad disasters always lead to new safety rules. What's different about East Palestine is that it has prompted a raft of proposed regulations that seem to have nothing to do with the wreck.
The NTSB said the derailment was caused by a wheel bearing failure. In its preliminary report, the board also said the train crew did nothing wrong, there's no evidence of track problems, and the hotbox detectors on the route were working as designed.
The Rail Safety Act, introduced by Ohio Sens. J.D. Vance and Sherrod Brown, would regulate wayside defect detectors for the first time, expand handling rules for trains carrying hazardous materials, and require railroads to provide first responders with more funding and real-time data on hazmat shipments. These are logical responses, although an argument could be made that installing wheel bearing sensors on freight cars is a far better solution than adding more hotbox detectors.
The bill also is a legislative grab bag. It would require a train crew of at least two people, cap train length and weight, set minimum times for freight car inspections, outlaw blocked grade crossings, and increase fines on railroads that violate safety rules. No matter what you think about the merits of these proposals, they won't prevent wheel bearing failures.
Nonetheless, bipartisan momentum is building for the Rail Safety Act.
Railroads shouldn't be surprised that they have few friends in Washington. The industry has given itself a black eye since 2017, when railroads began a wave of massive layoffs while implementing the low-cost Precision Scheduled Railroading operating model. Since then railroads have been criticized for everything from service problems to multi-billion-dollar share buyback programs.
Because of this, East Palestine has played into two narratives.
First, it's an "I told you so" moment for rail labor. Union leaders have been warning that railroads are no longer putting safety first — and that job cutbacks would lead to disaster. East Palestine could be the start of a trend, but safety statistics have gotten better overall, not worse, since 2017.
Regulators and lawmakers need the valuable insider's perspective that rail labor can provide. But unions lose credibility when they try to tie every single derailment to PSR. Labor leaders would be wise to stop overplaying their hand.
Second, politicians see railroads as modern day robber barons who oppose safety regulations. All they care about is profits, and the public be damned. The railroads reinforced this view by continuing to push for taking conductors out of the locomotive cab at a time when safety is under the microscope.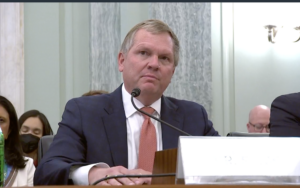 It's understandable that lawmakers have made NS CEO Alan Shaw the industry's punching bag. NS has taken a beating over the derailment and invited criticism with its early response, which was clumsy and flat-footed.
Yet NS has gotten no credit for Shaw's promise to "make things right" in East Palestine, his personal donation of $445,000 to start a scholarship fund for the town's high school seniors, or the safety steps the railroad has taken since the wreck.
The know-nothing politicians ignore the fact that despite not being required to do so, railroads have invested billions in the wayside defect detector network as well as new track and train inspection technology. Also lost on the politicians: Railroads have a financial incentive to reduce derailments. A safer railroad is a more efficient, lower cost, and more profitable railroad.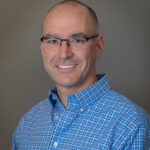 But it's clear that railroads can and must do far better at preventing derailments. The train accident rates at NS and Union Pacific are roughly four times higher than that of industry leader Canadian Pacific. There's no reason that gap can't be closed — and quickly.
You get the sense that East Palestine was a wake-up call for the industry. Still, the Ohio disaster and subsequent derailments have put railroads under a cloud of suspicion that's likely to linger.