Amtrak President and Chief Executive Officer Joseph Boardman informed the railroad's board and employees  that he will step down from his post in September 2016.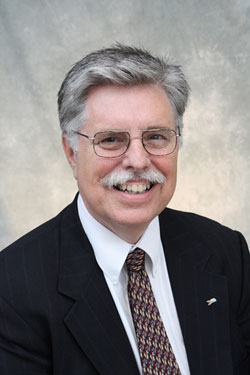 Joseph Boardman

By the time he retires, Boardman will have served as Amtrak's top executive for nearly eight years. During his tenure, the national intercity passenger railroad achieved record ridership and revenue, improved operating cost recovery, procured new equipment, enhanced and expanded service, and advanced critical infrastructure projects, Amtrak officials said in a press release.
"When I look back at this time I see so many accomplishments and so many changes we made to make America's Railroad a stronger, safer and a more important part of our nation's transportation system," said Boardman in a letter to employees.
Boardman also said that he announced his retirement now so that the board members would have enough time to determine the qualities they want in the railroad's next leader.
In addition, Boardman said he still has things that he wants to accomplish before he retires. Still on his to-do list are Amtrak's future order for next-generation high-speed trainsets; receipt and operation of all new ACS-64 electric locomotives that Amtrak has ordered; and the advancement of positive train control (PTC) on Amtrak-owned track in areas outside the Northeast Corridor.
"There is no greater contribution that my generation of railroaders can make to the safety of our industry than full implementation of PTC," Boardman wrote.
Boardman also said that he will work closely with the board in the selection of a new CEO.
"I am confident that the time I have given the board they can achieve the goal of selecting a good leader for this company and provide a level of transition that a company like Amtrak deserves," Boardman's letter stated.
Boardman, 66, was appointed president and CEO on Nov. 26, 2008. Prior to his appointment, he served as an Amtrak board member and administrator of the Federal Railroad Administration (FRA).
Prior to joining the FRA, Boardman was commissioner of the New York State Department of Transportation. He also is former chairman of the Executive Committee of the Transportation Research Board and the American Association of State Highway and Transportation Officials Standing Committee on Rail Transportation.
Boardman is a U.S. Air Force veteran. He served in Vietnam from 1968 to 1969.