Rail News: Rail Industry Trends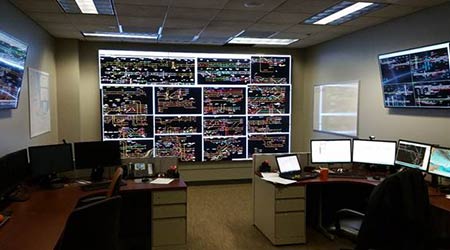 The Chicago Integrated Rail Operations Center (CIROC), opened a year ago this week, is helping its participating freight railroads to improve train management in the highly congested Chicago region, Association of American Railroads (AAR) officials said yesterday.
Railroads that make up the Chicago Planning Group and the Chicago Transportation Coordination Office established the CIROC to monitor and facilitate efficient rail operations within Chicago. The facility operates around the clock, and includes direct connections to each carrier and track views that assist employees with resolving operational and congestion issues to reduce train delays.
The CIROC was opened as part of ongoing railroad efforts to improve freight mobility in the region, including the completion of railroad capital construction projects designed to reduce chokepoints and increase capacity, AAR officials said in a press release.
"Chicago is the epicenter of the nation's freight- and passenger-rail system with about 25 percent of all U.S. freight rail traffic going through the region," said AAR President and Chief Executive Officer Edward Hamberger. "Freight railroads have long taken steps to identify critical factors impacting rail operations in the area. Coordination between Chicago railroads is key to achieving the benefits of the extensive planning, particularly during challenging winter weather."
The volume of imported and exported goods moving by rail in Chicago is forecast to increase about 150 percent between 2010 and 2040, according to the U.S. Department of Transportation.